I was reminded that it's been 10 years since I was involved in the recording of an album of works by Herbert Howells while I was a member of the choir of Christ Church Cathedral Dublin.
The album, called I love all beauteous things, was recorded in February 2008. The choral pieces were recorded in the church of St Bart's Ballsbridge rather than in Christ Church Cathedral itself – as the cathedral is situated right in the middle of the city, and there's much too much traffic and other noise that would disturb a recording session.
I have very fond memories of doing the recording. I had only been in the choir for just less than a year myself, but had already made some really good friends – lifelong friends – that helped relieve the pressure of the hard work with a few laughs along the way.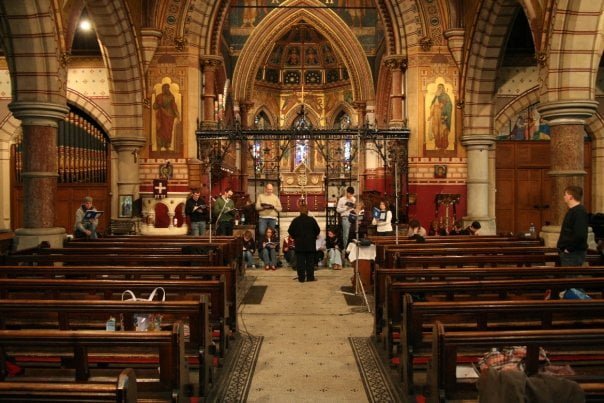 Some of the organ music was pre-recorded in Christ Church using the cathedral organ, but they had to record in the middle of the night and hope that no ambulances went by at the wrong moment!
The choir recording took three days and finished on what would have been my 36th birthday.
Anyway, I was listening to the album for the first time in a very long time on Friday, and was blown away about the beauty of the music. I can't even remember most of it, and wouldn't have a hope's chance of being able to sing the pieces today – but I'm very proud to have been involved in it.
If you fancy a listen, here's the link on Spotify:
For a special bonus prize see if you can hear my tiny solo in one of the tracks!